sun04sep6:00 pmGHOSTOWNENewpark Amphitheater, 1242 Center Dr #1, Park City, UT 84098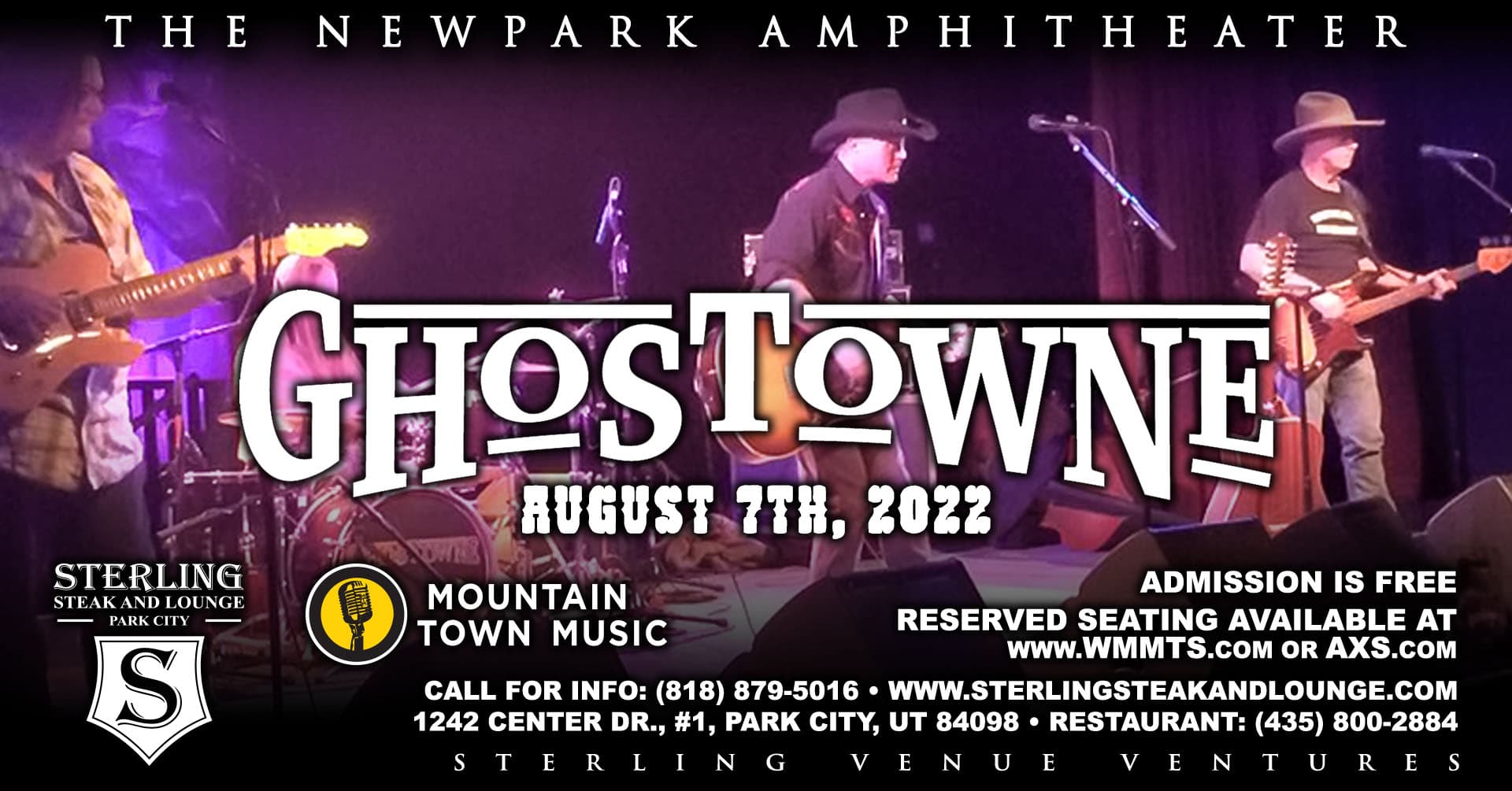 Event Details
BANGIN' & TWANGIN' SINCE 1999
Formed in 1999 by singer/songwriter Steven Wells, Ghostowne weaves Country-Twang, Southern Rock, Roots-Rock and Americana into a unique, new and original package. A sound derivative of blue-collar life.
The songs drip with tequila sweat, and through the timber of Steven's voice, Matt's solid bass tones, Brock's searing guitars, Eric's persevering backbeats, and Jodie's flawless keys lies a quality of emotional extremes relative to peering out a window on a cross-country road trip and seeing different faces all sharing a similar personal struggle.
Ghostowne has built a devoted following as a result of a relentless work ethic, devil-may-care attitude and performing, performing, performing. GHOSTOWNE in short are a bunch of restless s**t-kickers, always pushing the boundaries of country & rock.
September 4th – 2022
6pm – 8pm
Admission is Free! Reserved Seating Available.
Location

Newpark Amphitheater

1242 Center Dr #1, Park City, UT 84098