sat13aug6:00 pmMIKAEL LEWIS EXPERIENCETRIBUTE TO JIMI HENDRIXNewpark Amphitheater, 1242 Center Dr #1, Park City, UT 84098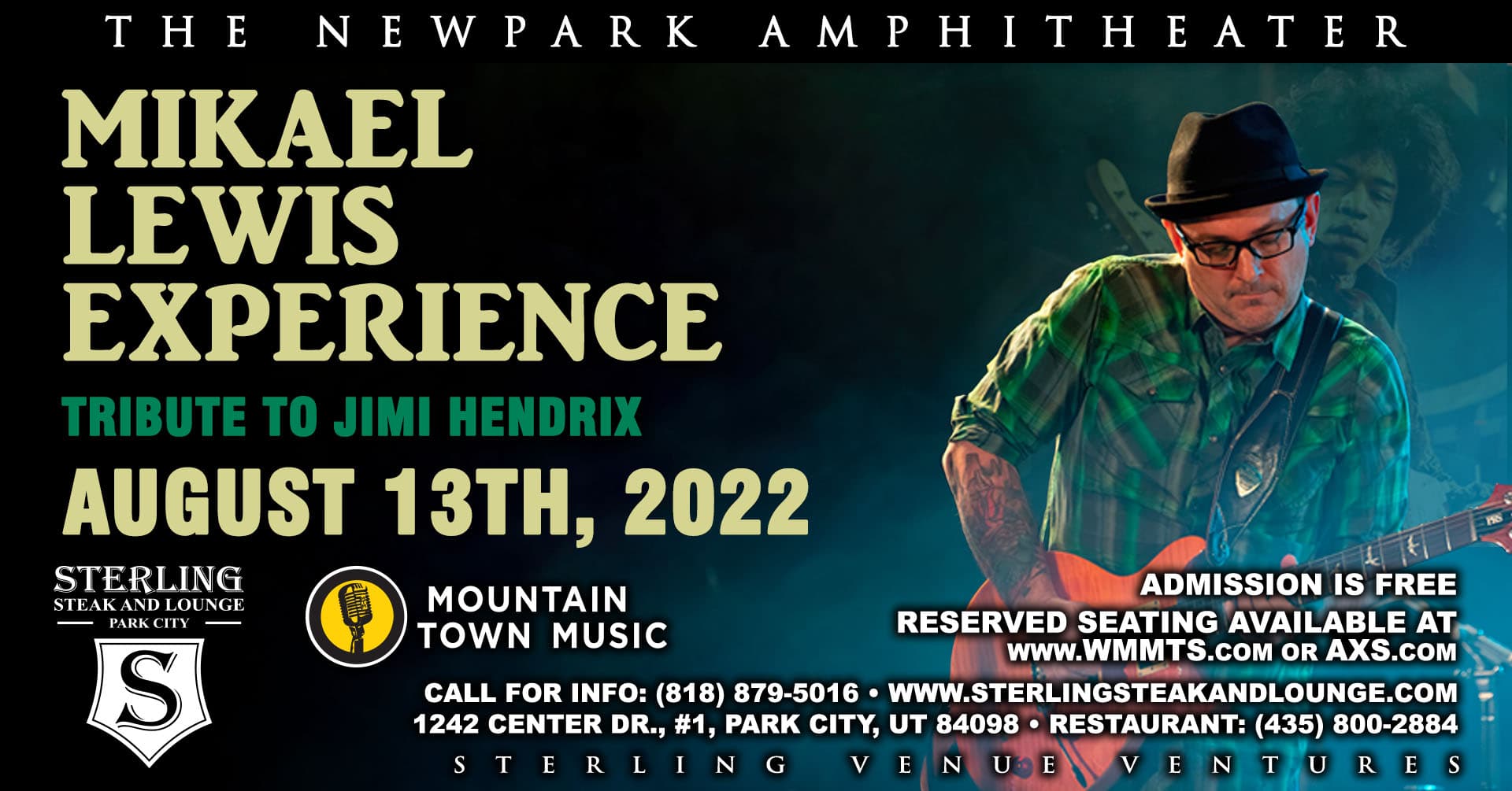 Event Details

Mikael Lewis plays a heady mixture of funky original tunes and blues influenced classics from artists like Jimi Hendrix, The Black Keys, Bill Withers, Tom Waits, John Mayer, Jeff Buckley, Ray Lamontagne, Stevie Wonder, Rolling Stones and many more. This show is  a Tribute to Jimi Hendrix!!

Mikael started his professional career in a little bar in Belfast, Northern Ireland. Since those humble beginnings, Mikael has toured the world as a solo artist, sideman and front man for many bands including Bucket of Witches, Blue 52, Fyre & Reign, and the Mikael Lewis Band. Lewis has shared the stage with The Gin Blossoms, Peter Mulvey, Eddie from Ohio, John Hammond, Cory Mon, Irish troubadour Brian Kennedy and English folk legend Nick Harper

Mikael's original songs reveal poetic tales of travel, loss, hopeful dreams, love, and the evolving beauty of life. These musical landscapes are supported by an adept, rhythmic and funky guitar style reminiscent of Lewis' musical heroes: Peter Mulvey, Jimi Hendrix, Stevie Ray Vaughn, Bruce Cockburn and Prince. Lewis carries his tunes with a laid back, soulful voice referencing Sam Cooke, Beck, Michael Stipe, and the occasional spoken word of Johnny Cash.

in 2019 Mikael joined legendary Park City jam band, Telluride Meltdown as their 2nd guitarist, singer and keyboard player. Telluride Meltdown released their 3rd album, Powder Day (their first album including Mikael Lewis) in June 2021.

August 13th – 2022
6pm – 8pm

Admission is Free! Reserved Seating Available.
Location

Newpark Amphitheater

1242 Center Dr #1, Park City, UT 84098