sun28aug6:00 pmSTEVEN BOSCO BANDNewpark Amphitheater, 1242 Center Dr #1, Park City, UT 84098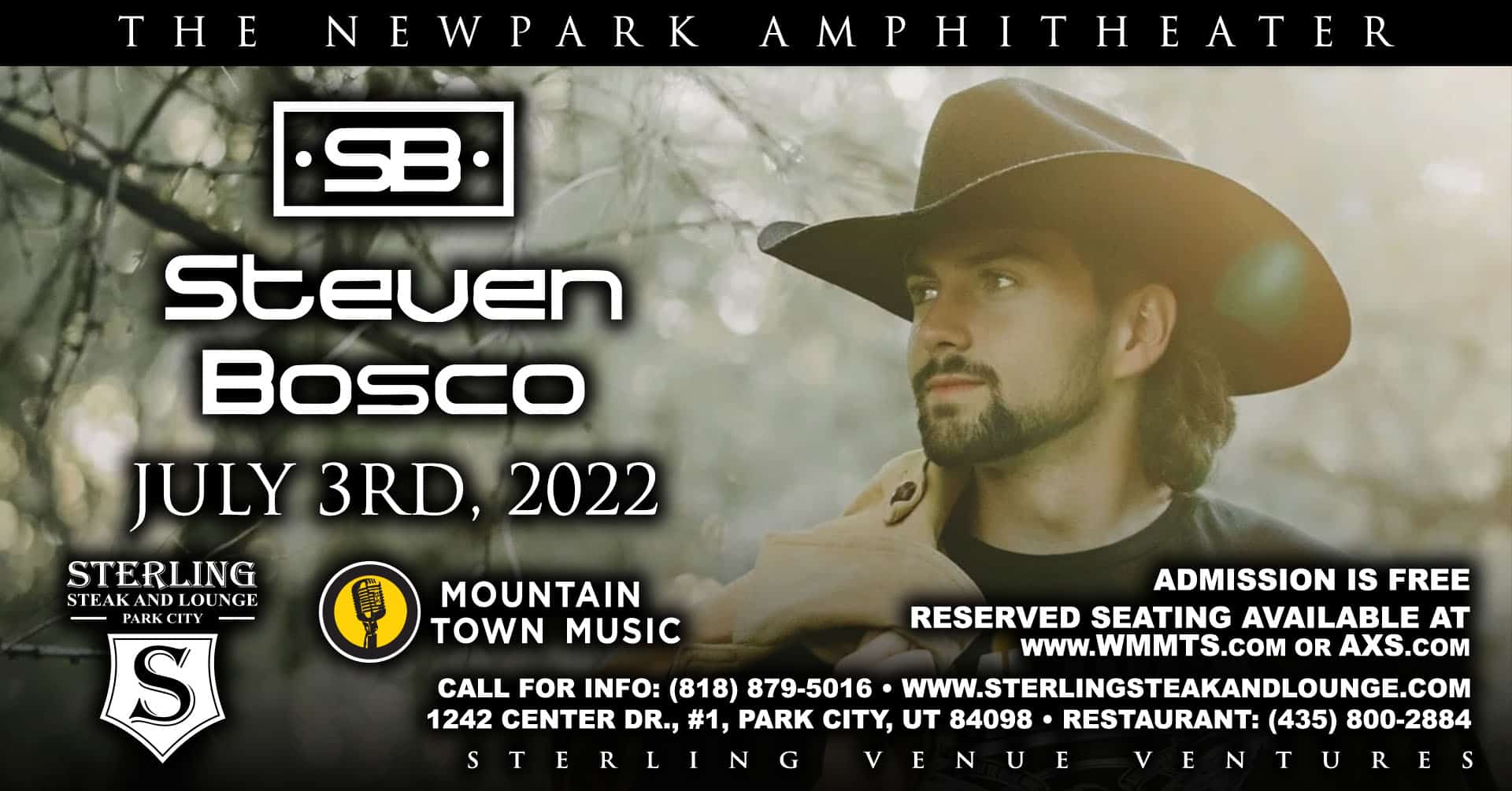 Event Details

Steven Bosco, is a Utah born country music singer and songwriter. He began singing and learning guitar his senior year of high school, thanks to his mother signing him up for an unexpected lesson. He spent countless hours strumming away in his college dorm room. His early pursuit of songwriting followed the break of a typical high school relationship. Steven's rich and memorable voice, combined with passion and a strong word, sets him apart from the rest. Coming from a family deep in pioneer history on one side, and military/police tradition on the other, Steven holds a proud voice. As a former high school wrestler, he finds thrill and excitement in the nerves of performance on stage; which he relates to the responsibility of wrestling 1v1 on the mat. He first gained attention after performing at New York City's renown, Club Bonafide. That attention continued while performing at the well known Westerner Club, in Salt Lake City. Steven has been featured on Fox 13's morning show, Good Day Utah. He has opened one of the largest country music festivals, Country Fan Fest (and has been invited back). Steven has opened for artists such as Dillon Carmichael, Stephanie Quayle, Jagertown, and has performed around the West and other parts of the United States; even performing in Italy, Costa Rica, and China. Steven has three new singles out, "Runs in the Family," "Not Missing You Pose," and "The One."

August 28th – 2022
6pm – 8pm

Admission is Free! Reserved Seating Available.
Location

Newpark Amphitheater

1242 Center Dr #1, Park City, UT 84098