Written by Mikey Jayy
Every now and again, you'll hear songs on the radio by The Motels including their most famed hits like "Only the Lonely" and "Suddenly Last Summer". In the US, their mainstream popularity only lasted from 1982 to 1985, but the band was around much longer. The Motels had a lot of success in Australia and in France, but record labels in America weren't as forgiving to Martha Davis. They wanted a more polished sound and more of a straight and narrow Pop sound. That was what was happening in the US at that time, so what we heard really wasn't the Davis' intention.
Back when The Motels were formed in 1971, they went by the name The Warfield Foxes. In 1975, the band moved to Los Angeles and struggled to get a record deal. After their bassist Lisa Brenneis left the band, they rebranded and called themselves Angels of Mercy, then they become, "The Motels". After many band line-up changes and failed auditions, The Motels finally caught a break in May of 1979 and got a recording contract with Capital Records and released their debut self-titled album. Their first single "Closets and Bullets" never charted in the US, but their songs "Total Control" and charted extremely well in both France and Australia.
The Motel's success finally came after Tim McGovern joined the band as lead guitarist and they recorded their second album, Careful. While this album was successful again in France and Australia, they only saw minor success in the US, reaching No. 45 on the Billboard Top 200 charts.
After several roster changes in the band, they went back to the studio and recorded their hit making album, All Four One. Combined with the synth hooks and Davis' sultry voice, their track "Only the Lonely" became their most successful song as it went all the way to No. 9 on Billboard Hot 100 and No. 6 on the Billboard Top Tracks chart. Two more singles "Take the L" and "Forever Mine" also charted in the Billboard Hot 100 and Davis took home the award for "Best Performance in a Music Video" at the American Music Awards. With the help of the song, "Suddenly Last Summer" in 1983, "All Four One' reached No. 1 Billboards Album Rock Tracks chart.
After some notable successes with the albums, "Little Robbers" and "Shock", Martha Davis decided to dissolve the band in 1987 and pursue a solo career. Davis' track "Don't Tell Me the Time" went to No. 8 in Australia, but only charted at No. 80 in the US and later was released from Capital Records.
It wasn't until 1998 that Davis started touring with her band as "The Motels featuring Martha Davis" and released another album in 2004 called, "So the Story Goes". They later released Beautiful Life in 2008, and she also released a children's in 2011 called, Red Frog Presents: 16 songs for Parents and Children.
With nearly four years in the making, Martha Davis & The Motels have been back in the studio to record the upcoming album entitled, "Last Few Beautiful Days" which is scheduled to be released in 2018. Davis describes this newest album to be more "musical" and "more polished".
This weekend, Martha Davis & The Motels are playing their famous hits and new songs from their upcoming album in Southern California at The Rose on Friday, October 20 and then playing at The Canyon on Sunday, Ocotber 22. Tickets are available now at https://wheremusicmeetsthesoul.com/
Interview with Martha Davis of The Motels: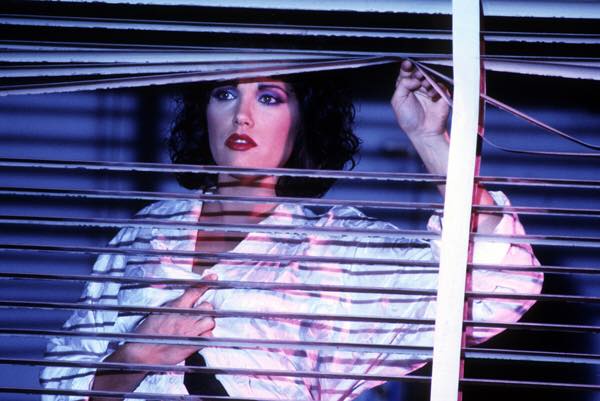 The 80s was the time you made your mark. You toured around the world. You had major hits including Only the Lonely and Suddenly Summer. What was your favorite 80s moment?
Martha: Wow, that's a tough one! You're starting off with a hardball!
I think it was the moment we were instantly humbled. It was when All Four One just went gold and we were feeling very "cocky" at that time, like young rock star people often do. We were on tour in Europe at that time and we just got that good news as we were going to the Notre Dame Cathedral in Paris, France. My thought was, "Our pop star status doesn't hold a candle to this (the Notre Dame Cathedral). You're not that special!" We were feeling so high to being reduced to feeling like, "it's just pop music". There are things grander and more beautiful than our music.
The 80s was very successful for you, but it hasn't always been an easy road to travel. What happened that made you want to quit music?
Martha: I stopped writing for a year. I never really stopped music. Maybe it's the Welsh ancestry in me, but music is in my DNA. I can't get rid of it even if I wanted to. At the end of the 80s, after The Motels broke up and I did the solo album. Towards the end, it was like the end of a relationship. People were dragging their asses in the studio, when a couple years before, everyone was gung-ho. We were drifting musically where I wanted to be at that time. Musically, where I wanted to be was along the lines of the first album. I felt that All Four One was a bit too "M.O.R."
(middle of the road) for me. I like weird stuff! It was all good having a bit hit, but it was a little too soft for me and all of a sudden you can pay your bills. It felt kind of weird. It was great meeting Clarence Clemons, Kenny G, Charlie Sexton, but it was a very contrived record company design to be and they wanted me to do this and do that, everything but my own writings. I'm a writer. If I want to be known for anything, it's my writing. The singing was an accident. I think artistically, it was slipping away from me. So I thought, "I need to go away for a second". So when I did, I called my lawyer and asked how I can get away from Capital Records.
A while later, someone offered me $20 grand to perform a gig and I said, "Wow". So, I put together a little band and started, basically from the very beginning again, a very young group of guys that had never been near a contract. I started over again like I was 13 years old in a garage band. I've incrementally changed the band up until I got the line up I have today, which I have now been with for the last 14 years. I absolutely adore these guys.
Your newer music sounds more honest. Is your newer stuff how you always envisioned and wanted your music to sound?
Martha: If you listen to the first album, if you listen to the time, the meter is all over the place. We called it "Tempo dynamics" haha! Quick tracks hadn't been invented and we weren't that good, so we can't go back to that, not that we would want to. Sadly, everything today is on a click track, everything is auto-tuned, everything is TOO perfect as far as I'm concerned. So, I think you need a little more humanity.
I think this new album is more musical. The newer stuff is extremely polished. Sonically it sounds amazing, this brand new album "Last Few Beautiful Days". For example the first line of the first song is "I know you hate me". We start off with a bang! It's dark. I've been on some very sad journeys. I lost my daughter last year. Life doesn't stop throwing "shit "at you and as long as life throws shit at me, I will try to turn it into something beautiful. That's how I process stuff. I think if this new album is anything, it's kind of tracing of a journey that I did musically to do what I have to do and sometimes, it comes at a great cost. There is a lot of pain involved in this album.
This album is not happy, but you can dance your ass of to it!
Before we all start weeping, let's get to some light-hearted questions.
What is your favorite movie this year?
Martha: I live out in a tiny little town, so I don't go to the movies. I can't even tell you the last time went to the movies. I have some of those antennas (rabbit ears) on my TV and I have one channel and I watch Criminal Minds. I could see that kid Matthew Gary Gruber be the next Doctor Who!
What do you prefer, the beach or being in amongst the trees and wilderness?
Martha: I love them both. I'm probably more a tree person. I'm kinda terrified of the ocean, because after all, she knows everything, because she's were we came from.
Are you a morning person or a night owl?
Martha: I wake up with the light, and right now, it's getting later and later. I go to sleep at around midnight. I can and do sleep anywhere. Like today, I have to be on a plane. I'll be asleep as soon as that plane takes off. If I'm not able to do something, I'm asleep haha!
What is your junk food weakness?
Martha: Ice cream. I like the stuff with nuts in it, like hazelnut, walnut maple, and no one can argue with coffee flavor.
And, lastly, what was the last thing you watched on TV?
Criminal Minds…last night lol My favorite is Monday and Tuesday when it's all Criminal Minds.
Thank you so much for the interview! We look forward to seeing you perform here at The Rose in Pasadena on October 20th and The Canyon in Agoura Hills on October 22!
Tickets are available now at https://wheremusicmeetsthesoul.com/