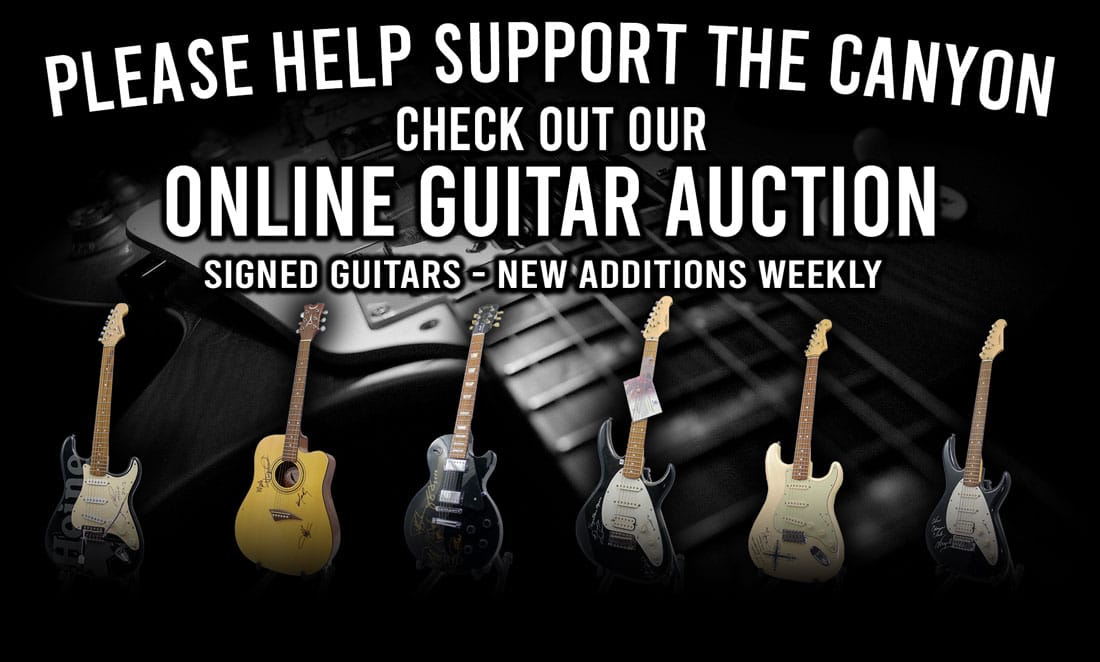 Hello, this is Lance Sterling.
This lengthy closure has hit us hard. To make matters even worse, banks and the SBA have both locked us out of being able to borrow money to stay afloat. Therefore, in an effort to save The Canyon, I have put my personal collection of autographed guitars up for auction. All proceeds from the sale of these guitars will go toward... READ MORE
---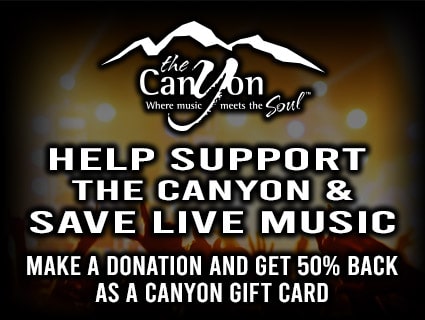 Choose a Location for Tickets, Info, and Full Schedules.
Upcoming Events at our Venues
Due to social distancing seating restrictions imposed by the advent of Covid-19, we cannot guarantee that you will be seated in the exact location you selected. However, you will be seated in the same section/vicinity that was originally chosen, and groups will be seated together. For example, if you purchased four tickets, the four people holding those tickets will be seated together. We look forward to the day when social distancing seating restrictions are lifted. In the meantime, we thank you for your patronage, your patience, and understanding as we navigate these difficult times together.
The Default Calendar Filter is to show ALL Venues. You can change it to a specific LOCATION.
Select a Venue for Full Schedules