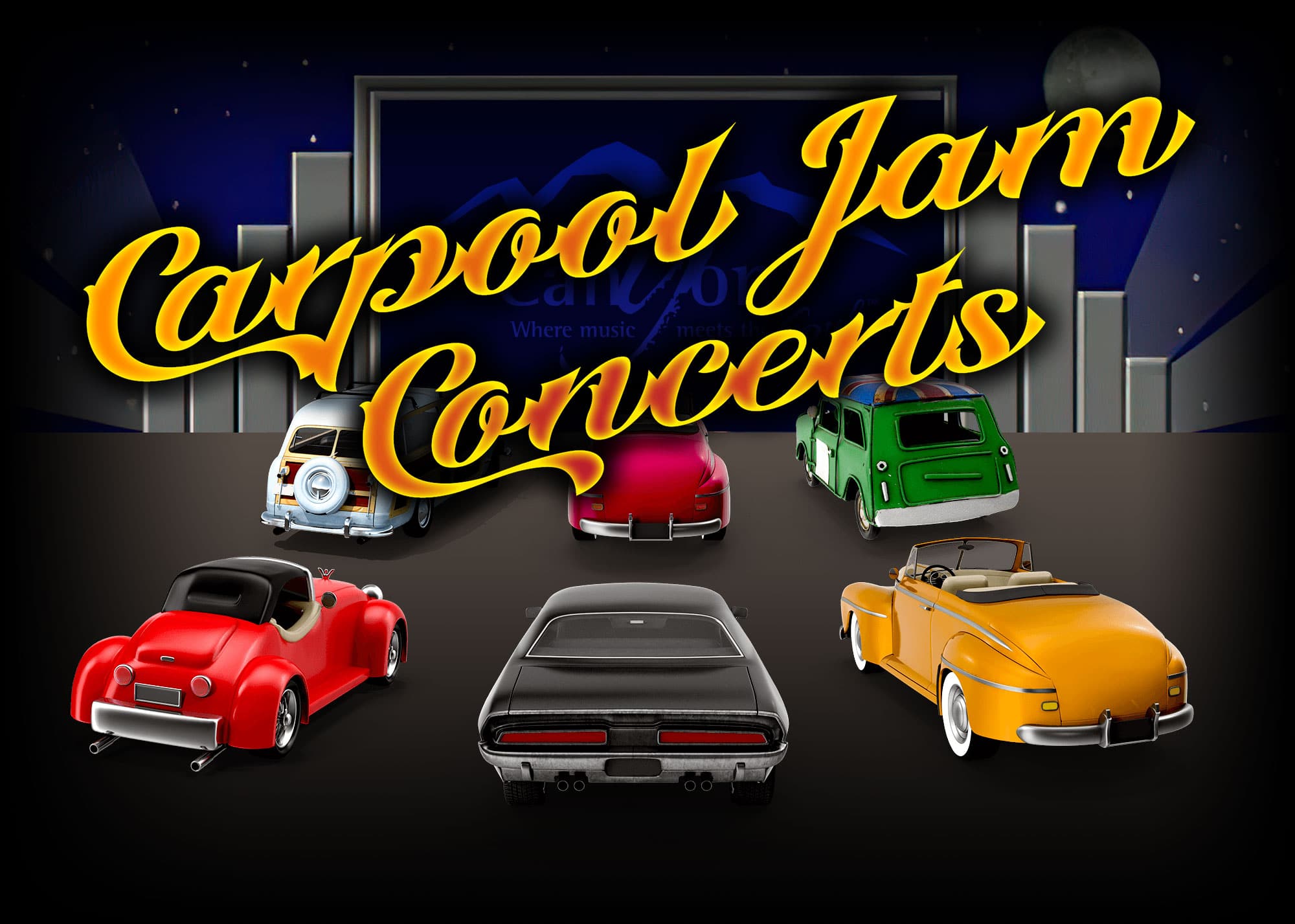 announcing the new
Carpool Jam Concert Series
In Montclair.
The Canyon is well known for bringing live music and entertainment to Southern Califorina, but due to restrictions put in place as a result of Covid-19, The Canyon had been forced to basically suspend operations for the past six months…until now.
---
Carpool Jam Concert / COVID 19 Rules
While you are here, we ask that you please follow a few simple guidelines, as mandated by the City of Montclair and State of California:
• Masks are to be worn at all times, except when you are inside your car, and not interacting with event employees. Further, "By Order of the City of Montclair, all persons entering and staying on the grounds of this business are required to wear a face covering over their nose and mouth when outside the vehicle. Failure to comply is a misdemeanor."

• Persons from the same vehicle may be permitted to sit in the back bed of a truck or the rear cargo area of a van, SUV, or other similar vehicle for viewing; provided however that no person shall exit such areas without wearing a face covering.

• The gathering of persons not from the same vehicle is prohibited.

• Drinking of alcoholic beverages is prohibited.

• Smoking of cannabis is prohibited.

• A maximum of four persons shall be permitted in each restroom at any one time, provided that social distancing can be maintained. If social distancing cannot be maintained, a maximum of two persons shall be permitted in each restroom at any one time.
WE appreciate
your understanding
and cooperation
Enjoy The Show!