For over four decades, Nancy Wilson has been known to be the face of American Rock band and Rock and Roll Hall of Fame inductee, Heart along side her sister Ann Wilson. The band was known for hits like "Barracuda", "Heartless", "These Dreams", and many more, but recent events have pulled the two apart and motivated Nancy to create her new project, Roadcase Royale.
During late 2016, Nancy and Anne fell into some bit of controversy that inevitably split the two apart. Ann's husband Dean Wetter was arrested for allegedly assaulting Nancy's twin boys (16-years of age). According to documents obtained by numerous sources, the assault took place in Auburn, Washington, after a Heart performance inside a touring RV. The incident happened when the boys neglected to close the door to the RV behind them. Wetter became hostile and slapped and punched the twin boys. Wetter was said to have grabbed both of the boys by the throat to a point where neither could breathe.
Later, Wetter was arrested and charged for assault. On April 14, 2017, Wetter pleaded guilty to two accounts of fourth degree assault and was sentenced for 364 days in jail, plus a restitution payment, two years of probation, counseling and a ban on contact with Nancy Wilson's children. As a result of the whole ordeal, the two sisters have not reconciled, but both sisters claimed that the band is not permanently disbanded.
Recently, Nancy teamed up with Liv Warfield (former voice of Prince & The New Power Generation and The Tonight Show with Jimmy Fallen) and Heart members, Ben Smith (drummer), Dan Rothchild (bass), Chris Joyner (keyboards), and Craig Bartock (guitarist) to create Roadcase Royale.
While Roadcase Royale is very much a rock band, it has a twist of Blues and R&B. One of the songs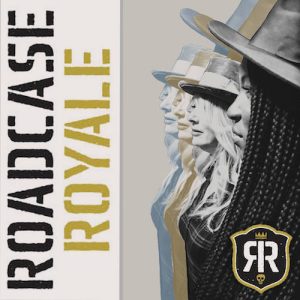 Nancy wrote for Roadcase Royale was actually written for Layne Staley before he passed. It was a song that Nancy couldn't quite make it work for Heart, but it became a better fit for Roadcase Royale.
With many decades of experience under their belts, expect Roadcase Royale to be a new kind of rock band with a new kind of creative edginess.
See Roadcase Royale live at The Canyon in Agoura Hills on Thursday, June 1, 2017 and at The Rose in Pasadena on Friday, June 2, 2017.
written by Mikey Jayy
Citation:
http://crimefeed.com/2017/04/heart-break-wilson-sisters-put-band-on-hold-after-anns-husband-assaults-nancys-children/
http://www.seattlepi.com/local/crime/article/Husband-of-Heart-s-Ann-Wilson-sentenced-in-abuse-11074213.php
http://ultimateclassicrock.com/deen-wetter-sentenced-assault/